What's the
In-Between World you ask?
Well, it's the world we all visit when we are fast asleep! It's also the world where folks that have passed on linger if they have unfinished business on earth or wish to send messages to their loved ones. The In-Between World can be a scary place if you're not used to it.
Here, what lies deep in the back of your mind can come to life in strange and scary ways. But remember, things work differently in the in-between world than in the real world. Here, you can do things like turn back time, breathe underwater, and fly!
What adventures
are next you ask?
Well this Fall, follow Skeletina in her adventures with the greedy tooth fairy. You know the one that makes you have that dream, where your teeth are falling out!
ORDER BOOK NOW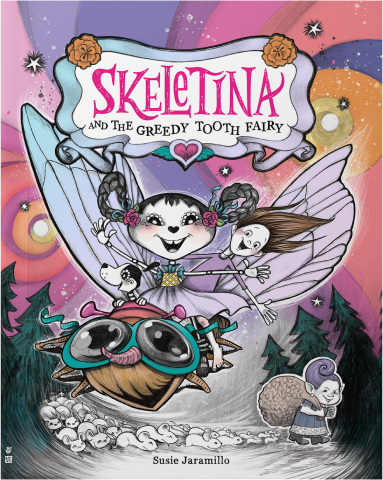 Wanna know more about
the In-Between World?
So glad you asked! Here's the first book of the series that introduces Skeletina and the In-Between world. Once you read it, bedtime gets way more fun.
BUY THE BOOK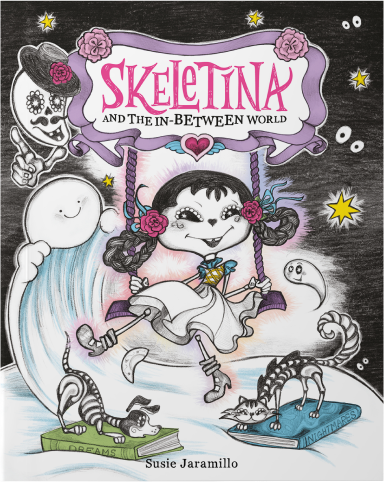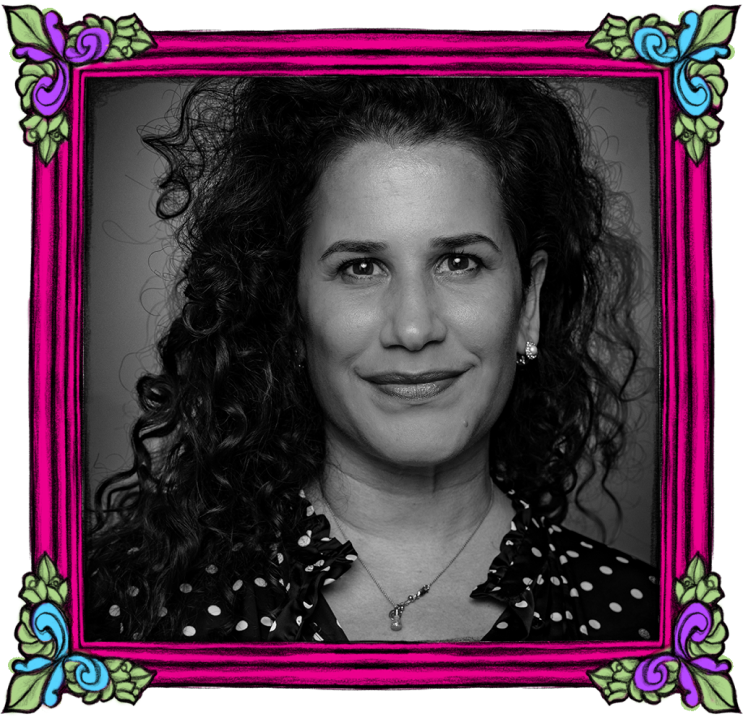 Who came up with all of this?
Skeletina's adventures are being documented by
Susie Jaramillo

.

She used to suffer from nightmares all the time, and first met Skeletina in one of her scary dreams. Skeletina helped her turn it into one of the most fun dreams she ever had.

Now she follows Skeletina's adventures everytime she goes to sleep and then tries to write and illustrate them as best she can so that other kids can learn from what she's seen. Susie is an artist who lives wth her husband and children in Brooklyn.
Can't get enough of Skeletina's adventures?
Keep up with her here!
@SKELETINASWORLD